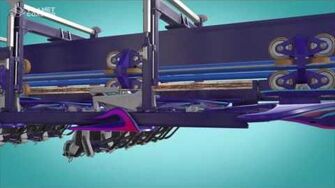 Options for this coaster:
Stations
Entry left/Exit left
Entry left/Exit right
Entry right/Exit left
Entry right/Exit right
Utilities
Normal track
Chain lift
Friction brakes
Drive tyres
Loops
Vertical loop left
Vertical loop right
Norwegian loop left
Norwegian loop right
Diving loop left
Diving loop right
Immelmann loop left
Immelmann loop right
Pretzel knot left
Pretzel knot right
Rolls
Corkscrew left entry
Corkscrew left exit
Corkscrew right entry
Corkscrew right exit
Incline twist left
Incline twist right
Cobra roll left
Cobra roll right
Steep Zero-G roll left
Steep Zero-G roll right
Batwing left
Batwing right
Snake dive left
Snake dive right
Ad blocker interference detected!
Wikia is a free-to-use site that makes money from advertising. We have a modified experience for viewers using ad blockers

Wikia is not accessible if you've made further modifications. Remove the custom ad blocker rule(s) and the page will load as expected.